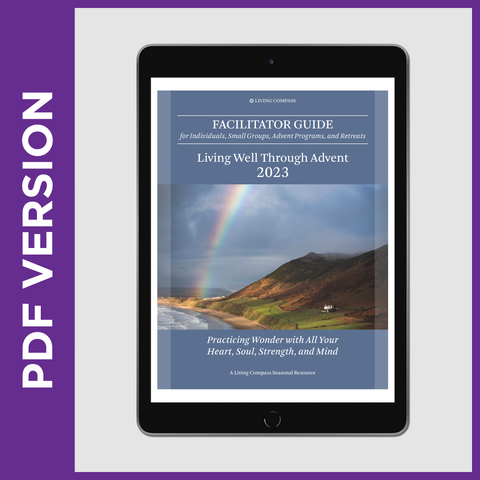 Living Well Through Advent 2023 Facilitator Guide

Practicing Wonder With All Your Heart, Soul, Strength, and Mind

This listing is for a PDF file of our Facilitator Guide for Individuals, Small Groups, Advent Programs, and Retreats.
The 2023 Advent devotional and this facilitator guide can be used for individual reflection and study, small groups, a congregational Advent program, and/or a retreat.If you are using the facilitator guide with a group, we suggest you read through it first to familiarize yourself with the contents, concepts, and supplies you may need. 
Available in print in English and Spanish, as well as PDF files in English and Spanish. 
Download our Advent Facilitator Guide here.

To learn more about our Advent offerings, visit: livingcompass.org/advent
---
More from this collection