Living Well Through Lent 2021 (8.5 x 11 PDF FILE)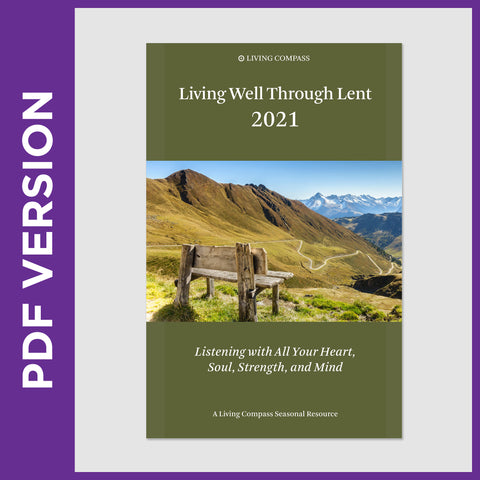 Order our Lent devotional as a PDF download in English.
Living Well Through

Lent

2021Listening With All Your Heart, Soul, Strength, and Mind
Designed for use as an individual reflection or for group study, this guide provides a foundation for seeking a deeper experience of
Lent
, an experience that will help prepare us for the true meaning of Easter.
Includes reflections from
: 
Martha Bourlakis, Robbin Brent, Randall Curtis, Donald Fishburne, Jan Kwiatkowski, Heidi Kim, Malcolm McLaurin, Craig Phillips, Lisa Saunders, Scott Stoner, and Dawna Wall.
Available in both print and electronic editions.
We offer a free downloadable Facilitator Guide for group use.
Click here to order an ebook on Amazon