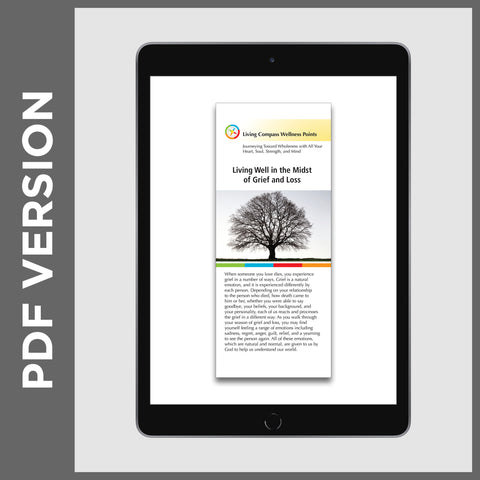 When someone we love dies or a relationship ends we experience grief through a number of emotions. All of these emotions are natural and normal, and are given to us by God to help us understand what is happening around us and as a guide to what to do next to move forward. This pamphlet helps readers explore their grief, and helps them understand and move through grief in a healthy way. 
For best results, download and print on heavy stock white legal size paper front and back.
This is often used in combination with our Living Well in the Midst of Grief & Loss Facilitator Guide.
To preview this product, click here or see below:
---
More from this collection