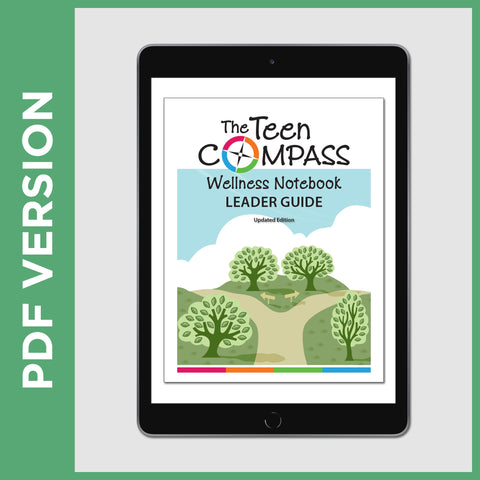 Everything a leader needs to know regarding how to use The Teen Compass Wellness curriculum with a group can be found in this 78 page, 8 1/2" x 11" leader guide. The step-by-step directions are thorough and easy to follow. 
This curriculum is broken down into eight units, each unit taking an in-depth look at one of eight areas of wellness in a teen's life. Each unit is made up of three lessons where teens examine their lives by taking a self-assessment, discussing why wellness might be challenging in that area, and by deciding on goals for making improvements in that area. Discussion about the very real challenges teens face in the 21st century is encouraged, and students learn about healthy habits, and discover how they can control their lives through the decisions they make each day. Find out more at theteencompass.org.
The Teen Compass Wellness Notebook (community or public school version) is needed for each teen when using this curriculum. 
To preview this product, click here or see below:
---
More from this collection