Aging Well Pamphlet (PDF FILE)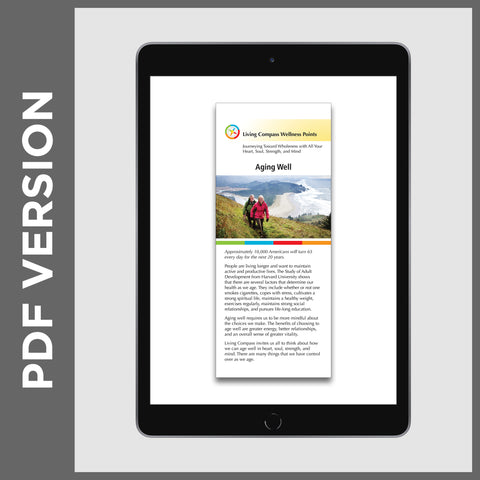 Aging is inevitable, yet aging well is not. Aging well requires us to be mindful about the lifestyle choices we make everyday. The benefits of choosing healthy habits are greater energy, better relationships, and an overall sense of greater vitality. This pamphlet helps people consider what we know about aging well in heart, soul, strength and mind and what they might do going forward so they can age well. 
For best results, download and print on heavy stock white legal size paper front and back.
This is used in combination with our Aging Well Facilitator Guide.
To preview this product, click here or see below:
---
More from this collection