Forgiveness Pamphlet (PDF FILE)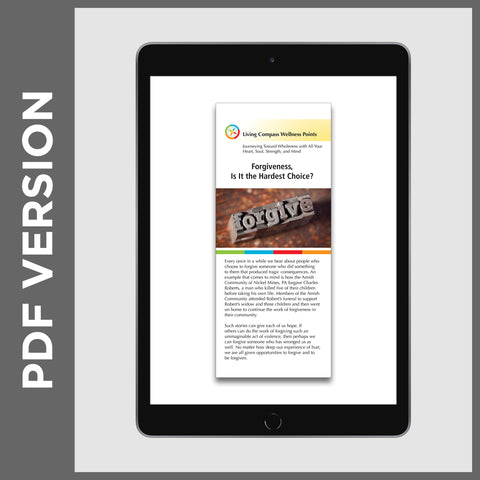 Science now tells us what has seemed intuitive all along, holding on to anger, hurt or hatefulness is not good for our wellbeing. This pamphlet helps people confront places in their lives where they need to forgive others or ask forgiveness when they have been the one who has created the hurt. It examines the healing power that comes when forgiveness is realized. 
For best results, download and print on heavy stock white legal size paper front and back.
This is used in combination with our Forgiveness Facilitator Guide.
To preview this product, click here or see below:
---
More from this collection