Teen Wellness Circle Facilitator Guide (PDF FILE - Secular)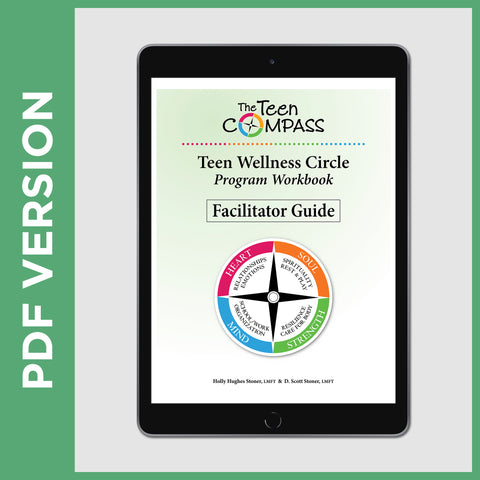 Teen Wellness Circles are run by leaders who use this facilitator guide as they run the six sessions.  The facilitator will find guidelines for leading the group, tips for leading meaningful group discussions based on Motivational Interviewing, as well as discussion questions. and guidelines for leading the group.  The training will help you understand all of the foundational thinking that has gone into the creation, and thus, delivering of this teen group and you will practice and experience what the teens will experience.  This facilitator is then a book to refer back to, and a companion as you later lead the groups.
A Teen Wellness Circle Program Workbook is needed by the facilitator as a companion to the facilitator guide and is needed by all group members.
 To preview this product, click here or see below:
---
More from this collection