The Teen Compass Faith and Wellness Notebook (PDF FILE - Christian)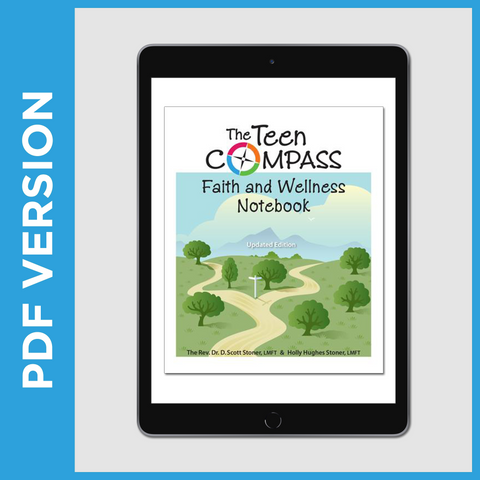 Each teen who is involved with a group using The Teen Compass Faith and Wellness curriculum needs one of these colorful, 126-page notebooks. In this notebook teens will assess their own wellness in eight interconnected areas (spirituality, stress resilience, relationships, rest and play, handling emotions, organization, school and work, and care for the body), complete The Teen Compass self-assessment tool, and learn about what wellness looks like in each of the eight areas.
Then they will decide what changes they could make in their lives so they can help co-create the abundant life God desires for them, choose scripture verses to inspire them, and have a place to journal. This notebook is being used by schools, with youth groups, as a part of confirmation preparations, and at summer camps. 
This is often purchased in combination with our Teen Compass Faith & Wellness Facilitator Guide.
To preview this product, click here or see below:
---
More from this collection