Adult Faith & Wellness Facilitator Guide (PDF FILE - Christian)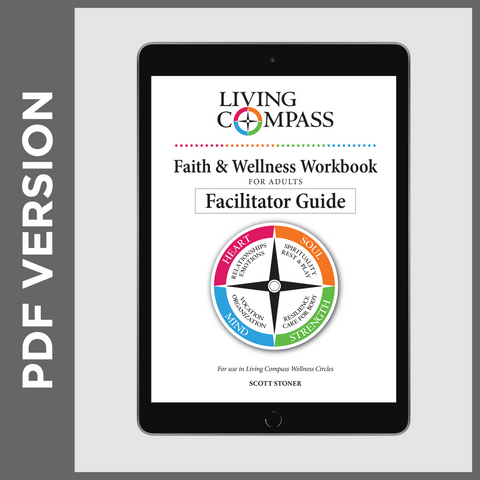 Everything one needs to know regarding how to run a Living Compass six-week wellness circle can be found in this 76 page, 8 1/2" x 11" paper-bound facilitator guide. The step-by-step directions are thorough and easy to follow. Inside you will find directions on how to use the Living Compass wellness sessions in both a small or a large group format. Inspirational quotes, scripture verses, and prayers are included to supplement each week's topic and to provoke thoughtful reflections. The facilitator will also find guidelines for leading meaningful group discussion based on Motivational Interviewing.
When leading a wellness circle all group members need their own copy of the Living Compass Adult Faith and Wellness Participant Workbook.
To preview this product, click here or see below:
---
More from this collection