Adult Faith and Wellness Participant Workbook (PRINT - Christian)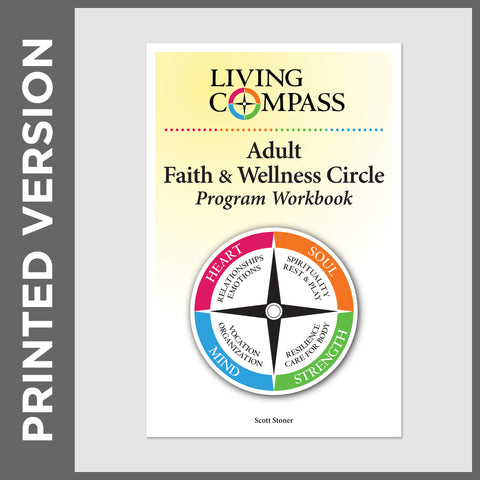 SOLD OUT - Contact Carolyn@livingcompass.org
A copy of this 38-page, 5 1/2" x 11" paperbound workbook is needed for each participant in a Living Compass Wellness Circle. Inside you will find the Living Compass self assessment tool, texts for each of the six sessions, space for reflection regarding the FAITH steps, scripture verses, and ideas for spiritual practices. This booklet is designed to help the participant continue to grow in faith and wellness, and can also serve as a reference after the six weeks are over. This workbook could also be used in a pastoral care setting with a parish nurse or clergy person. 

For Living Compass Wellness Circles, all participants will need their own Living Compass Adult Faith and Wellness Participant Workbook. 
This is often purchased in combination with our Adult Faith & Wellness Facilitator Guide.
To preview this product, click here or see below:
---
More from this collection